林煌麟 x 徐靖玟 ( love is ... ) 音樂會 歌詞本設計Huanglin Lin x Chingwen Hsu ( love is ... )live concert lyrics design

情書式的手感,
夾雜不同情緒的字體使用,草稿式而帶有隨意性,卻又保留了原有的理性排列。那些獨一無二的撕裂痕以及隨手可見的色光的平凡,包覆這樣的一份盲目追尋。
整體以單一紙張,內容以每一首歌的歌詞氛圍給予單純的視覺印象,演唱者對於這一組演出希望有不一樣的色彩或是個性,所以我在用字上面賦予不一樣的字型以及手感。表現演唱者對於自我的期許以及尚未定位的憧憬。帶著一份興奮以及不確定感。
腰封採用外面可取得的彩色紙來印刷,並且每一張以些微差異的手感撕裂賦予獨特性,代表這那樣平凡卻又特別的意義。
入場的每一位觀眾都可以拿到整場的表演曲目,替代了放在投影幕的方式,讓觀眾在聽完演出後,又能夠拿到屬於自己的一份收藏紀念。
Love letter style feel, mixed with different emotions of the use of the font, with a random style, but retained the original rational arrangement. Those unique tear marks and readily visible shade of ordinary, covered with such a blind pursuit.
The whole with a single paper, the content of each song to the atmosphere of the song to give a simple visual impression, the singer for this group of performances have different colors or personality, so I use the word above to give a different font and Feel. The performance of the singer for the self expectations and has not yet positioned the vision. With a sense of excitement and uncertainty.
The girdle is printed with colored paper that can be obtained outside, and each piece is torn with a slight difference to give uniqueness, which represents the ordinary but special significance.
Admission of every audience can get the whole performance of the repertoire, instead of the projection screen on the way, so that the audience after listening to the show, but also to get their own collection of a memorial.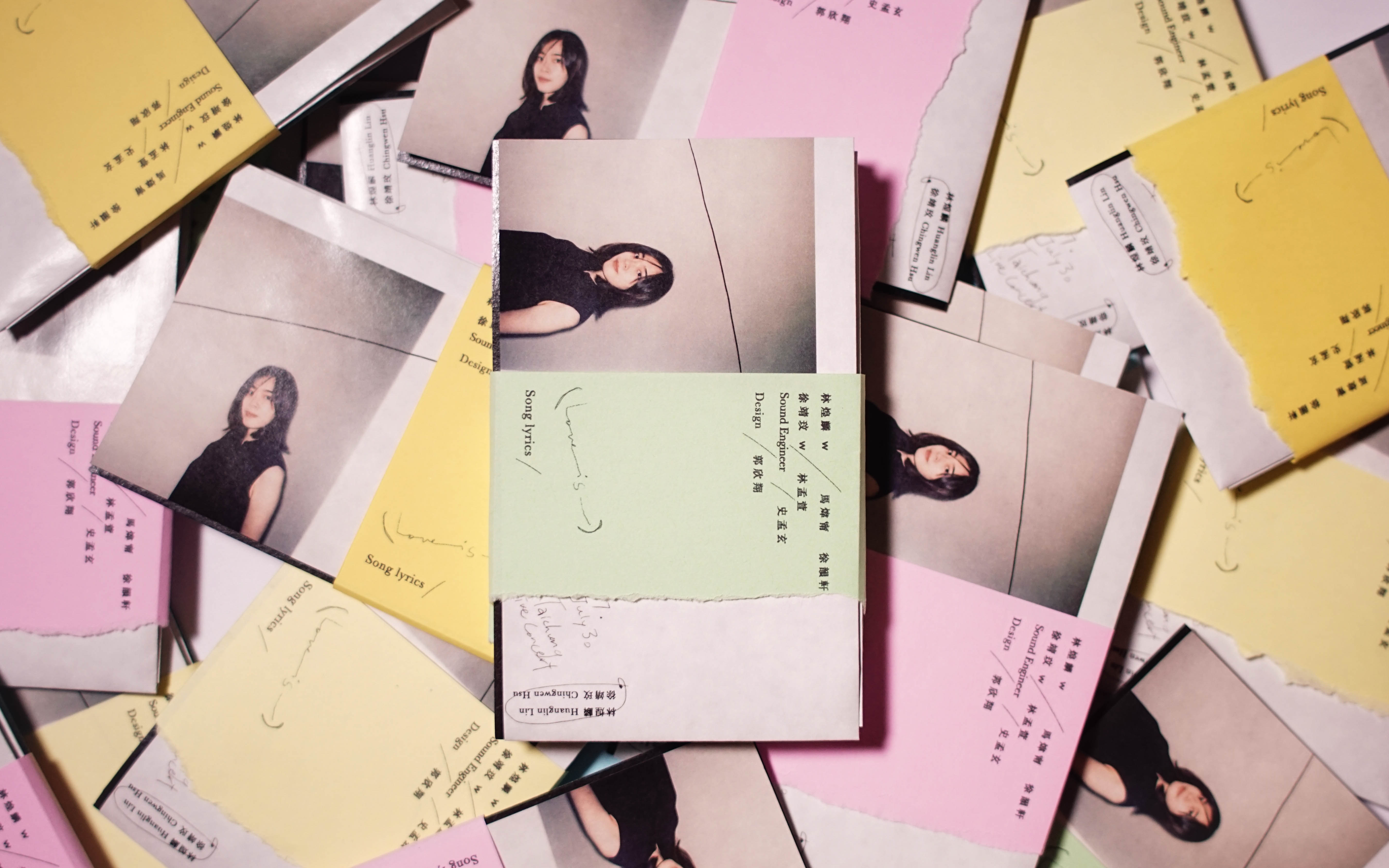 Design | Hsin-Hsiang Kuo 郭欣翔
Year | 2017